Click on any of the Highlighted flies to a see a picture or make a purchase.

Flows:
820


Hatches:
    Small BWO's
Ratings on this report will consist of excellent, great,
good
, fair and poor.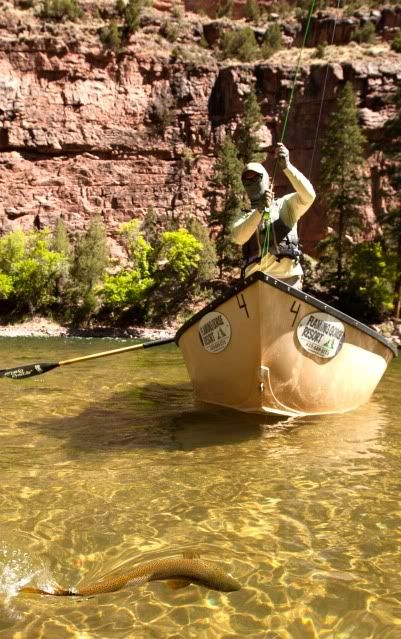 A-section: Good
Dry flyfishing
has been
Good, but spotty.
 Small ants, beetles, and other small terrestrials are the name of the game.     There are pods of fish rising to small BWO's. Small ants work well instead of fishing a size 24.


Dry Flies to use:
Gulper Special #18-20
Adams #18-20
Morgans Midge #22
Griffith's Gnat #22
BWO Cripples 18-20
Terrestrials:
   Small Ants and Beetles
   Triple Doubles
   Pine Beetle # 10  
Cicada's #8-10
Cricket's #10-12
Black PMX #8-10
Peacock PMX #8-10
   Tan Hoppers 8-10

Nymph fishing
has been Good
.  

Summer patterns such as ginger buggers, scuds, and zebra midges.  You can add egg patterns into the mix as well.

Nymphs to use: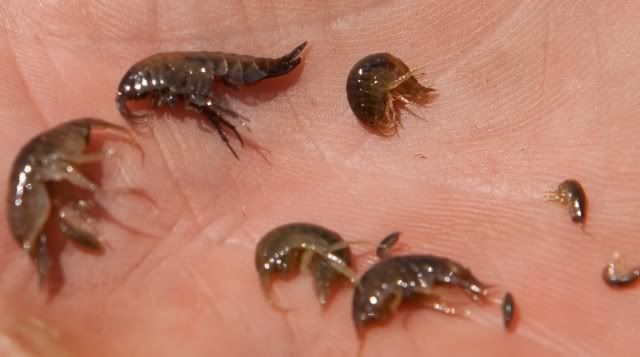 Wine, Black,  #14-22
Gray Soft Hackle #16-22
Ginger Woolly Bugger #6-8
Ginger Bunny #6-8
Pheasant Tail #16-18
Barr's Emerger #20-24



Streamers:
Ginger bugger, white bugger and Black buggers have been good.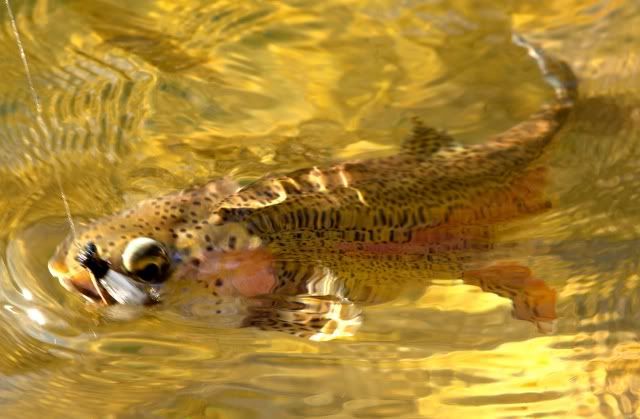 B-Section: Good
Dry flyfishing
has been
Great.
 There are large pods of risers.  There is still good dry fly opportunities with small to medium sized terrestrials.  When Red Creek has been clear the dry fly fishing has been great.  Medium size in either black or tan has been best.
Dry Flies to use:
Elk Hair Caddis in various colors #14-16
PMD's #16-24
Black Cricket or Ant #12
Try various hoppers, crickets, and ants.

Nymph fishing
has been
Good.

Zebra midges and scuds suspended anywhere from 4-9 feet.  A ginger bugger trailed by a soft hackle or zebra midge. Eggs have been good on overcast days.

Nymphs to use:
Red, Brown, purple or Wine zebra midge #14-20 (always a good choice on this section)
Insert favorite midge pattern here #18-22
Ginger Woolly Bugger #6-8
Ginger Bunny #6-8
Pheasant Tail #12-14
Copper John #16-18
Olive RS2 #22
Gigaglow
Gray, Red, Black, Brown WD40 #20-22
Neon Nightmare

Streamers: At this time of year streamers seem to be best dead drifted during the day.  Best in low light situations.
C-Section: Medium size in Black or Tan terrestrials.  Streamer have had their moments as well.
Ants, beetles, robber flies, caddis and few sallies are about. 
C-section flies to use:
Zebra midges #14-20
Green River Para Cricket #8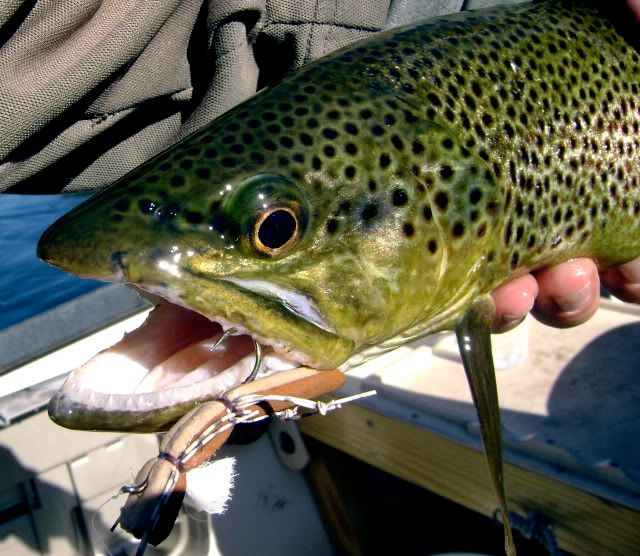 Mormon Cricket 2-6
Black, Peacock, Royal PMX #4-12
Hoppers #4-12
Fat Albert (tan and black) #6-10
Stimulators #10-12
Brown Chernobyl Ant 4-12
Triple Double, Double Ugly #6-12
Mormon Cricket #4-6
PT's #12
Red or Brown Zebra Midge #12-16
Black or Ginger Woolly Bugger #2-6
Black, olive or ginger bunny #2-8
Streamers:
Good Try black or ginger buggers or bunnies. Choose your favorite large streamer.  Best in low light conditions.